Reserve your spot today!
Be a part of the live audience for this special Mountain Stage with the WV Symphony!
Advance Tickets: $21-79
Available at TheClayCenter.org
Mountain Stage Member Tickers on sale July 20
*Individual tickets available August 1st
More WVSO Season Information HERE
Hosted by Kathy Mattea, with special guests Judy Collins, Gabriel Kahane, WV Symphony, and performances by Bob Thompson, Julie Adams, and the Mountain Stage Band.
Doors to the Hall open at 7:00 pm
Show begins at 7:30 pm
Featured Artists
Judy Collins
Gabriel Kahane
WV Symphony
Mountain Stage Band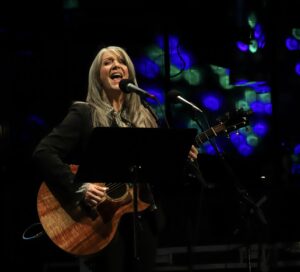 Host Kathy Mattea