Reserve your spot today!
Be a part of the live audience as Mountain Stage records a fresh episode for NPR Music with host Kathy Mattea!
UPDATE: Todd Snider will no longer be performing on Mountain Stage on Sunday, Sept. 24 at The Franklin Theatre. A note from his management: "Per doctor's orders Todd Snider is unable to perform this Sunday at Mountain Stage. We appreciate everyone's understanding."
More updates coming soon.
Night 2 at The Franklin Theatre in Franklin, TN!
Tickets: $85 – $95
These tickets are sold out, but tickets for night #1 are still available here.
On sale to Mountain Stage Members: June 13 at 11am CST, 12pm ET.
On sale to the public: June 16 at 11am CST, 12pm ET.
Featured Artists
Jason Isbell
The Band of Heathens
Tracy Nelson
Adeem the Artist
Hailey Whitters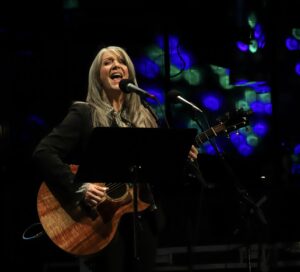 Host Kathy Mattea